Countdown
Published on : 06 November 2020
Are you interested in social entrepreneurship? Or on the contrary don't know anything about it? Would you like to create a project that makes sense? Are you simply curious?
The Social Cup offers you a workshop to introduce you to social entrepreneurship: come and discover what is behind this word and what it means to launch a project of social or environmental utility!
We will explain the main principles of social entrepreneurship and illustrate with examples of projects in this field!
We will also have the chance to welcome a social entrepreneur, a graduate of Audencia, for an inspiring testimony on his journey!
Programme of the event and guests
4pm - 4:45pm
Understand social entrepreneurship and know the opportunities for entrepreneurship!
Speaker: Léa from makesense, in charge of the Social cup in Nantes!

4:45pm - 5pm
Being a student and setting up an impact project is possible!
Speaker: Romain project leader accompanied by Enactus Audencia and Audencia student.

5:00pm - 5:30pm
Inspiring testimony from a social entrepreneur and Audencia alumni!
Speaker: Stéphane Monod, founder of Grain.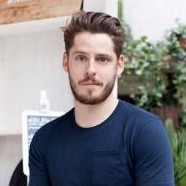 Stéphane Monod - Portrait
After graduating from Audencia GE 2015 CRM major, he spent 2 years in South America, where he completed his university exchange and internship thanks to Audencia. He evolved in the ecosystem of digital start-ups in Paris and worked in an advertising agency, in the worlds of marketing influence and e-commerce strategy consulting.
Looking for a job that makes sense, with a real desire to breack the lines, he created the company grain in April 2020.
But what is the Social cup?

The Social cup is a French cup for young social entrepreneurs created by KissKissBankBank, makesense and La Banque Postale, in partnership with the GRDF Foundation.

The Social cup is an adventure of 6 months in 12 cities, open to all young people between 18 and 30 years old who want to make things happen by developing a project with social or environmental benefits.
Thanks to Audencia and Enactus for this great opportunity to meet virtually and exchange ideas on social entrepreneurship with the presence of an entrepreneur with an inspiring project!
Who knows, maybe this presentation will make you want to set up your own project?
Teams connection link to the event communicated on 18/11